The paperback version of Firebringer Press's first double novel is available for $6.65 on Amazon (normally $10.99)! Good thing it isn't one penny higher! Nyaaah!
👻
🧛‍♂️
Ghosts, Vampires, and American History…
👻
🧛‍♂️
Firebringer Take Two combines Steven H. Wilson's vampire tale, FREEDOM'S BLOOD with Phil Giunta's paranormal mystery, LIKE MOTHER, LIKE DAUGHTERS in the format of the classic double novel (read one story, flip the book over and read the other!).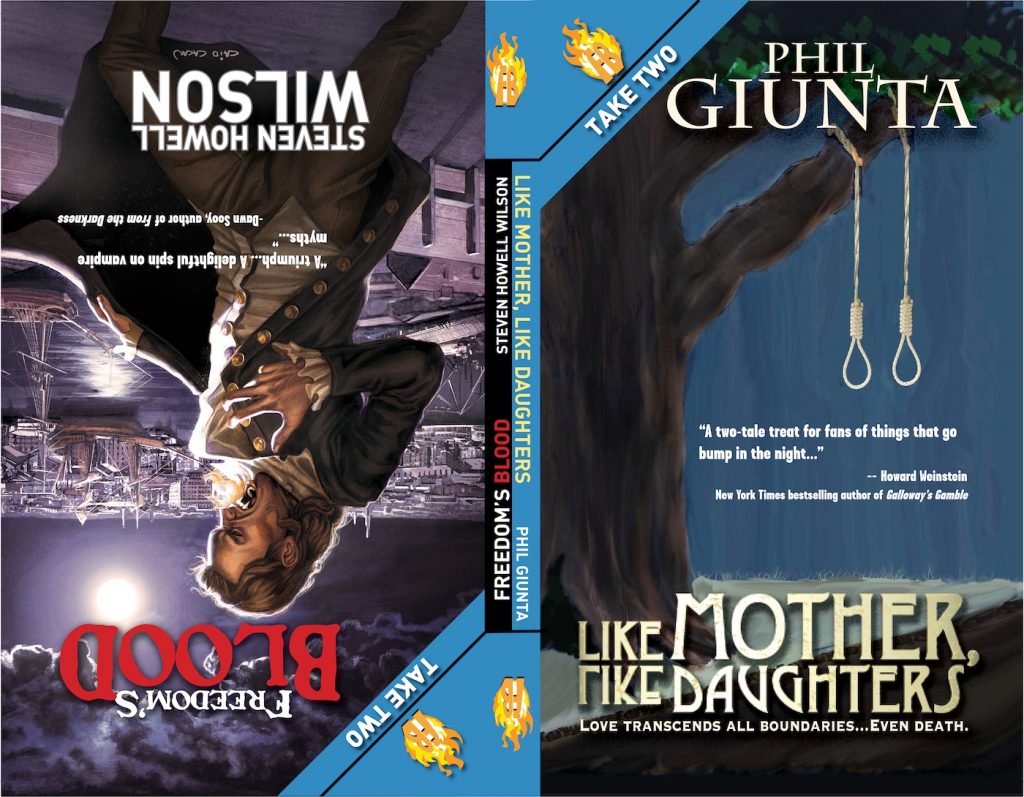 Click here for more details! Since Amazon plays with pricing at random, we're not certain how long this sale will last. Thank you for supporting small press authors!