FICTION THAT STRIKES A SPARK!
If you're a fan of science fiction, fantasy, or horror, look no further. We publish a wide array of quality, engaging stories in the speculative fiction genres from many of today's rising stars such as Steven H. Wilson, Phil Giunta, Lance Woods, Michael Critzer, Susanna Reilly, Stuart S. Roth, Diane Lee Baron, Daniel Patrick Corcoran, and many more.
Whether you enjoy short stories, novellas, or full novels, our books will take you on adventures beyond time and space, around the globe, or just across the street.
Latest updates—such as new book releases, cover reveals, and author interviews—will be posted to our blog while book signings, conventions, and library appearances involving any of our writers can be found under Upcoming Events. 
Thank you so much for supporting small press authors!
---
◊♦◊♦◊LATEST NEWS ◊♦◊♦◊
09/2020: For those of you who are members of LibraryThing (an alternate to Goodreads), we are running a three-week-long giveaway for six paperback copies of the double novel that includes Phil Giunta's paranormal mystery story, Like Mother, Like Daughters and Steven H. Wilson's vampire tale, Freedom's Blood.
Unfortunately, we cannot link directly to the giveaway. Click here to see LibraryThing's list of September paperback giveaways. Ours is about eighth or ninth in the list. If you sign up, best of luck!
‌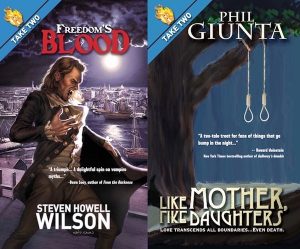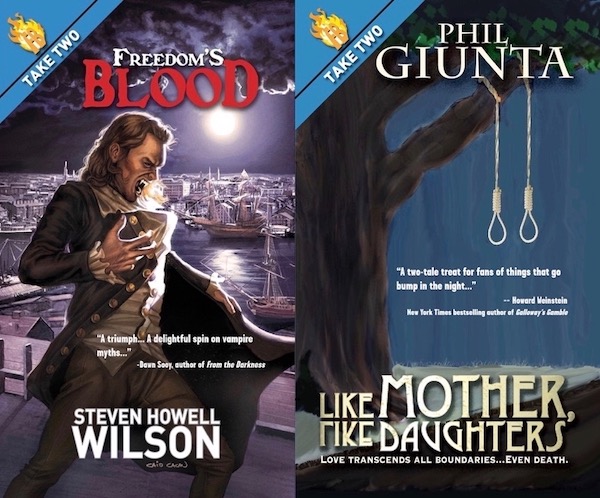 ---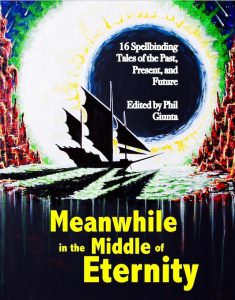 5/2020:  Due to the COVID-19 pandemic, Shore Leave 42 has been postponed until July 2021.  As such, Meanwhile in the Middle of Eternity will lauch at Farpoint in February 2021.
As with the previous two volumes, we have gathered a collection of stellar tales in the SF, Fantasy, and Paranormal genres and added four new writers and two new artists to the roster. Click here for more information!
---
Connect with us on Facebook: